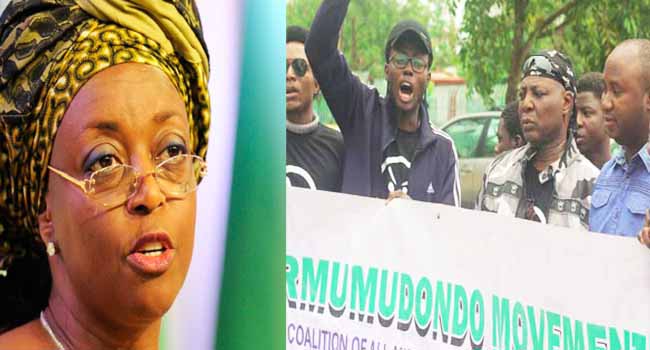 The Concerned Nigerians group have taken to the streets of Abuja once again, this time to demand the repatriation of the former Minister Of Petroleum, Diezani Alison-Madueke.
The group, led by musician, Charles Oputa, popularly called Charly Boy, took its protest to the headquarters of the Economic and Financial Crimes Commission (EFCC), asking that the former petroleum minister be sent back from the UK to face charges of corruption.
For about 10 days, the Concerned Nigerians group also protested in Abuja asking that President Muhammadu Buhari who was in London on medical vacation at the time, resumes office or resigns.
The group was countered by another one which also staged protests in the nation's capital in support of the president.