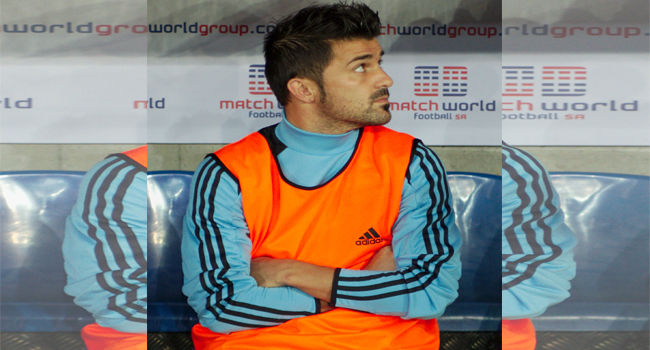 David Villa says he is floating on "a little cloud" after the 35-year-old's recall by Spain for the first time since the 2014 World Cup.
Spain's all-time top scorer with 59 goals in 97 appearances seemed to have ruled himself out of future selection by joining MLS side New York City in 2015.
But a lack of options and Diego Costa's misfiring form has led to Spain coach Julen Lopetegui bringing the New York City captain and 2010 world champion in from the cold.
"I'm on a little cloud, I'm thrilled to be back with my mates, and not only the players," he said on Tuesday.
The former Barcelona striker added: "I'm only doing now what I've always done throughout my life, that's work to the maximum so that the national coach takes an interest in me and calls me up.
"I'm here to help. I'm enjoying a marvellous period, it's been three years since my last selection and I must be worthy of it."
Spain host Italy at Real Madrid's Santiago Bernabeu on Saturday with both sides locked together on 16 points at the top of Group G of European qualifying.
Spain then travel to Liechtenstein on September 5.
AFP