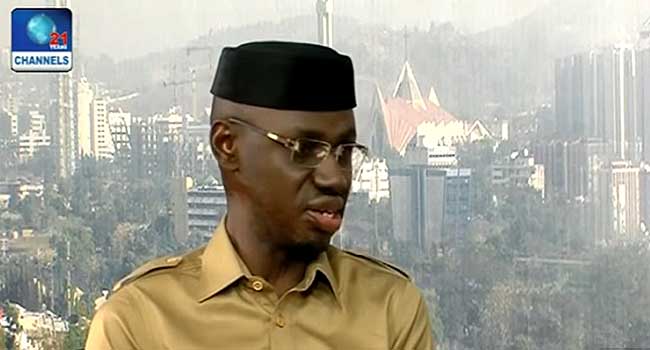 President Muhammadu Buhari has been advised to be careful in dealing with all those urging him to seek re-election in 2019.
All Progressives Congress member Mr Timi Frank gave the advice during a phone interview on Channels Television's Politics Today.
"If I am the President, I should be careful of people like Malam (Nasir) El-Rufai that are saying that the President must run or that the President should run," he said.
This, according to him, is because the President had every right to run for presidency in 2019 if he so wishes, hence there was no need to urge him to do so.
He added, "The President is not one person people can force to do what he is not ready to do. But if the President chooses to run today, of course, as a President of Nigeria and as the President of our party, he has what they call 'first refusal'.
"But again, has he told anybody he wants to run? The answer is 'no'. Until the President says he wants to run, nobody can force him to do the job he is not ready to do."
His comments are in reaction to Governor El-Rufai's visit to the President on Friday after which he told journalists that he and other "Buharists" were keen on ensuring that the President runs for a second term in 2019.
Mr Frank also shared his thoughts on the controversy surrounding the Minister of Women Affairs, Aisha Alhassan's endorsement of former vice president Atiku Abubakar for the 2019 presidential race.
Unlike those who have criticised the minister for her views and accused her of betraying President Buhari, Mr Frank hailed her.
"I have to commend Senator Aisha Alhassan on her position. And if you ask me as a person, I will say even the President should welcome her opinion because I think it has shown clearly that she is not a sycophant, she is not a betrayer because she could as well pretend to be a Buhari loyalist when she is not," he said.
"You know this is one thing we lack politically in Nigeria – sincerity in politics. And as far as I am concerned, what Alhassan has done is not that she was disrespecting the President. She wasn't disrespecting the President. She was only trying to be sincere to her conscience and her position."