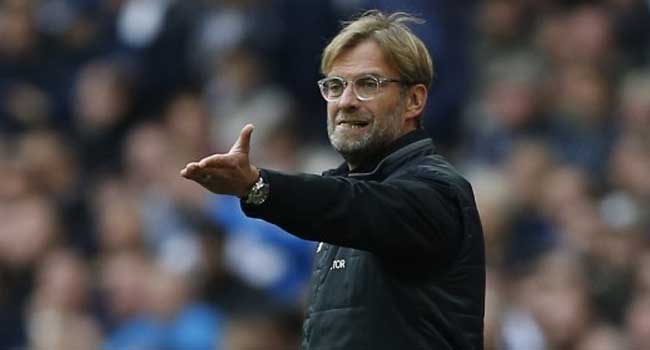 Liverpool manager Jurgen Klopp was admitted to hospital on Wednesday following a health scare.
Media reports said Klopp had told Liverpool's medical staff that he was feeling ill, and the 50-year-old German was urged to go to a hospital for further tests.
"He is being assessed by doctors and will be absent from training on Wednesday as a result," the club said in a statement.
"There are currently no plans for Jurgen to remain in the hospital beyond his appointment and he will, therefore, return home this evening; however, he may require further check-ups in the coming days."
Klopp's full squad returned to Liverpool's Melwood training ground from international duty on Wednesday ahead of Saturday's home clash with Southampton but the players arrived with Klopp nowhere to be seen, as their coach had already been taken to the hospital.
Liverpool did not say whether the former Borussia Dortmund coach, who is scheduled to take part in a pre-match press conference on Friday, will return to training or if he will be on the Anfield bench on Saturday.
Should Klopp be absent this weekend it will be the second game he has missed for Liverpool due to ill health. He was hospitalised with appendicitis ahead of the Reds' 2-2 home draw with Sunderland in February 2016.
AFP