Lawyer Claims Metuh's Life Under Threat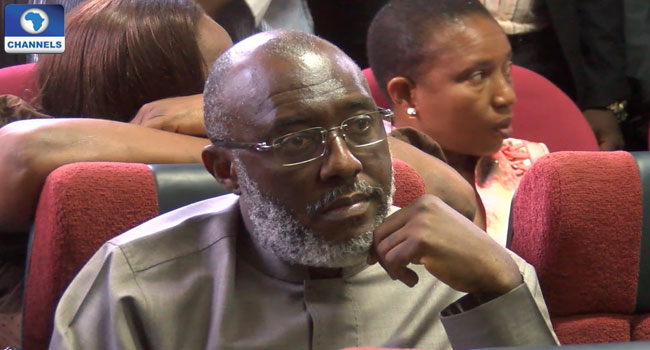 Counsel to a former National Publicity Secretary of the Peoples Democratic Party (PDP) Mr Olisa Metuh, in the ongoing arms deal trial, has told a Federal High Court that the lives of his clients Mr Metuh and the lead counsel in the case Dr. Onyechi Ikpeazu are been threatened.
According to the lawyer, Mr Emeka Etiaba, the threats come as a result of the subpoena order of the court which had asked former president Goodluck Jonathan to testify in his case.
Etiaba, however, noted that they would not yield to the threats and insisted that the former President must testify in the case.
"This subpoena is one that has generated quite a lot of controversy, not just to our client but to myself.
"The threat goes to the life of the first defendant, myself and Dr. Onyechi Ikpeazu.
"This will not make us change our mind as to whether His Excellency, Dr. Goodluck Jonathan, will come and testify or not. But we shall only plead with this honourable court to allow us make another attempt on December 11, 2017 at serving him with the subpoena," he added.
Metuh has been standing trial for allegedly collecting 400 million Naira from the former National Security Adviser (NSA) Sambo Dasuki.