Fayose Calls For End To Farmers/Herdsmen Crisis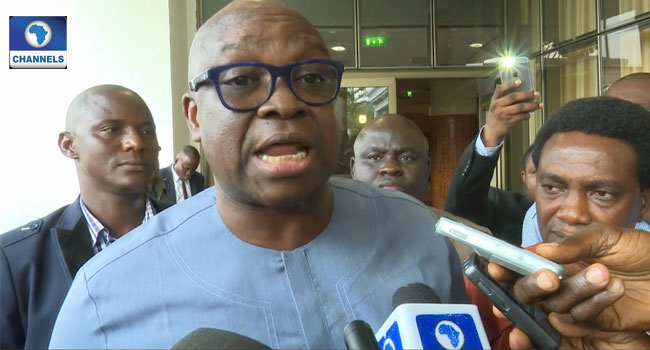 The Ekiti State Governor, Ayodele Fayose, has again met with stakeholders to reduce farmers/herdsmen crisis and preaching peace in the state.
This is an effort to reduce the herdsmen taking the centre stage of the public.
The meeting which comprised of settlers from the Fulani and Tiv tribes, native farmers, community leaders, government officials, traditional rulers, and security operatives was held at the State Government House in Ado.
This meeting follows a recent incident that claimed the life of a young Tiv woman Terkinbin Yakpe who was eight months pregnant.
An eyewitness said suspected Fulani herdsmen armed with guns invaded the Orin farm settlement in Ido/Osi local government in the night to rob residents and unleash terror.
Relatives of the victim claimed a popular Fulani herder resident in the area must be an accomplice in the crime having been involved in the reckless acts of destroying farmlands in the area.
But the state governor has summoned a suspect who many linked to the unrest in the area while he called for peace and security in the state.