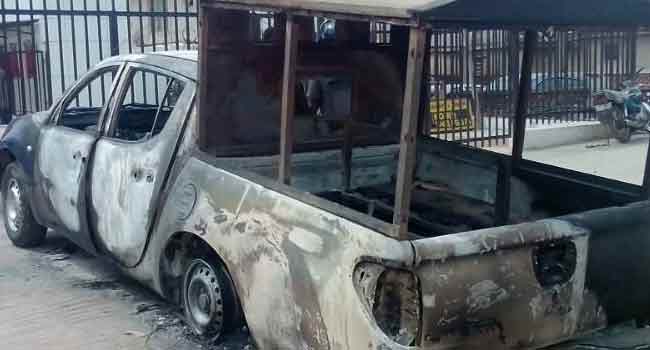 Some vehicles and other valuable items were destroyed when suspected robbers stormed five commercial banks in Offa, Kwara State.
About 30 suspects reportedly carried out the attack which led to the death of several persons on Thursday in Offa Local Government Area of the state.
READ ALSO: Several Killed As Robbers Hit Five Banks In Kwara
The suspected armed robbers were said to have arrived in seven vehicles and stationed themselves in each of the banks before the unfortunate incident occurred.
The Senate President, Dr Bukola Saraki, has condemned the attack and condoled with the families of the deceased and assured them that the government would not rest until the assailants were brought to justice.
See photos from the scenes of the attack below;