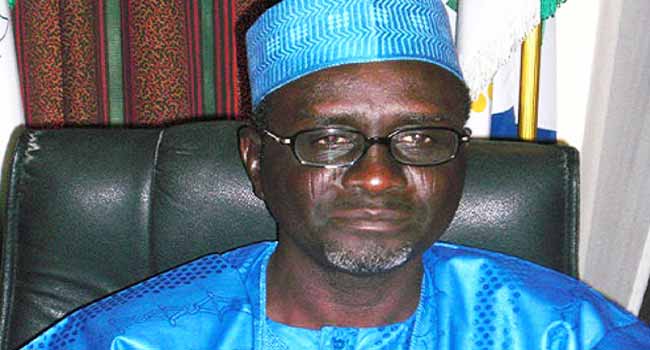 A Federal High Court sitting in Kano has granted bail to the former State Governor, Ibrahim Shekarau.
Shekarau was arraigned by the Economic and Financial Crimes Commission (EFCC) alongside two others; a former Minister of Foreign Affairs, Aminu Bashir Wali and Mansur Ahmed before Justice Zainab Bage Abubakar.
They were arraigned on 6 counts of conspiracy and money laundering to the tune of N950,000,000.
The defendants were said to have collected the sum of N950,000,000; part of the $115,000,000, allegedly distributed by a former Minister of Petroleum Resources, Deizani Allison Madueke for the purpose of influencing the outcome of the 2015 general election.
The EFCC further alleged that the said money was shared among the PDP chieftains without going through a financial institution, in violation of provisions of the Money Laundering Prohibition Act.
One of the charges read, "You Ibrahim Shekarau, Aminu Bashir Wali on or about the 27th March, 2015 within the Kano Judicial division of the Federal High Court , retain, took possession and control of the cash sum of N950,000,000 (Nine Hundred and Fifty Million Naira only), which sum you reasonably ought to have known forms part of an unlawful act of Deizani Allison Madueke to wit: gratification, commits an offence contrary to Section of 15 (1) of the Money Laundering Prohibition Act, 2011 (as amended) and punishable under section 15(3) of the same Act".
All the defendants, however, pleaded not guilty to the charge.
Subsequently, the counsel for the prosecution, Johnson Ojogbane pleaded with the court for a trial date in view of the plea of the defendants.
The defence counsel Ologunolisa Sam, (SAN) moved bail application on behalf of his clients, urging the court to admit them to bail on self-recognizance.
Ojogbane, on the other hand, responded with 19 paragraph counter affidavit urging the court to refuse bail.
After listening to the arguments by the parties, Justice Abubakar granted the defendants bail in the sum of N100,000,000 each and two sureties in like sum.
One of the sureties shall be a civil servant in either federal or state service not below the rank of director.
While the other surety is expected to own a landed property within the jurisdiction of the court.
The court also ruled that the sureties must swear an affidavit of means while the Certificate of Occupancy in respect of the landed property shall be deposited with the Deputy Chief Registrar of the Court.
Also, the defendants were ordered to submit their international passports to Deputy Chief Registrar.
The matter was then adjourned till June 26, 2018, for the commencement of trial.
Earlier, it was reported that the police had to fire to teargas to disperse excited protesters.
Prior to the ruling, they were seen carrying placards bearing different inscriptions as they accused the Economic and Financial Crimes Commission (EFCC) of victimising the former governor.
Subsequently, there was a celebration in the air as the former governor was granted bail.