Confusion As Police, Peace Corps Clash In Abuja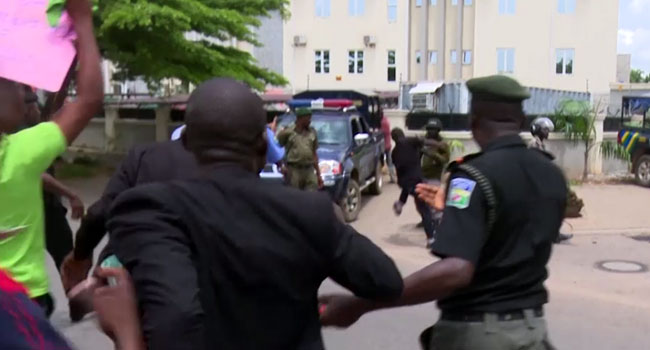 There was a breakdown of law and order for several hours when policemen fired tear gas to disperse members of the Peace Corps who were protesting the continued closure of their headquarters in Jabi, Abuja.
Trouble started when fully armed police in five pick-up vans arrived at the scene and ordered the protesters to disperse immediately.
Confusion grew as the police fired gunshots into the air and also tear-gassed the protesters which comprised officers and men of the Peace Corps as well as some members of civil society groups who came out to show support for the Corps.
As police personnel moved to arrest some of the protesters, others moved in to prevent them from doing so resulting in confrontation and clashes.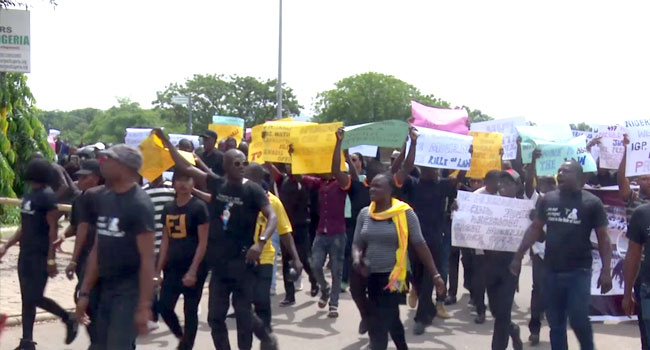 The protesters who were affected by the tear gas after a few minutes gathered again and demanded that the Inspector General of Police (IGP), Ibrahim Idris, should obey a court order and show respect for the rule of law.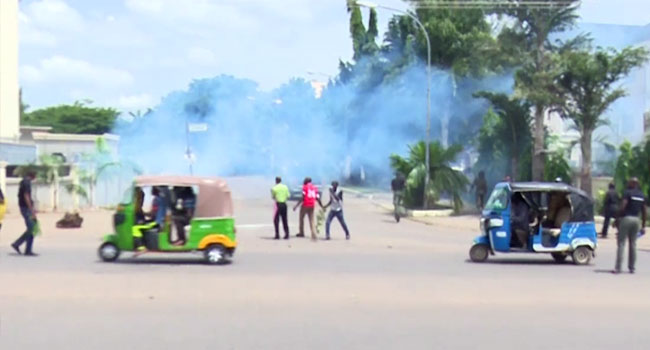 Akoh while addressing the protesters specifically pleaded with the Nigerian Bar Association, National Human Rights Commission, National Assembly and the Attorney General of the Federation to intervene in the quest to get their office back from the police.