'Buharinomics': Things Are Not Improving Fast Enough, Says Rewane
An economist and Chief Executive Officer of Financial Derivatives Company Limited, Mr Bismarck Rewane, believes the Federal Government needs to accelerate the pace at which the economy is improving.
Mr Rewane made the observation on Thursday while evaluating the performance of the nation's economy on Channels Television's Politics Today.
"There is no question about the fact that things are improving but they are not improving fast enough; the impact is not being felt hard enough," he said via telephone.
The economist explained further, "That is why the demand for good governance today is very high. It's alright to say you are doing things directionally, but the impact is not being felt."
"The economy is not yet in optimal level of employment, output production, and investment."
READ ALSO: Buhari's Administration 'Set Us On A Path Of Growth', Says Akande
Rewane also reacted to a statement credited to the spokesperson for Vice President Yemi Osinbajo, Mr Laolu Akande.
Akande had revealed earlier during the programme that the Muhammadu Buhari administration spent N2.7trillion to develop the nation's infrastructure.
The Financial Derivatives boss, however, stated that the money said to have been spent by the government was far below what was expected of it considering the nation's Gross Domestic Product Deflator (GDPD).
He said, "What we have to understand is that spending money nominally and having an impact are two different things.
"Laolu Akande talked about N2.7trillion on infrastructure; if you convert that to dollars in an economy which is $400billion in GDPD in one year, we are spending less than one per cent of your GDP on infrastructural investment. What we need to spend … is about 10 per cent of GDP."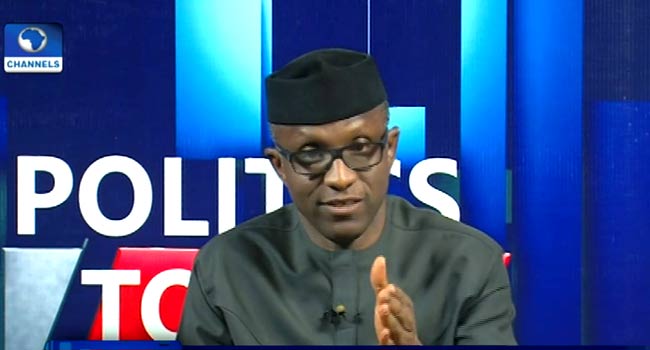 When asked if there could be a further slip into recession considering the latest report of the National Bureau of Statistics (NBS) on the economy, Rewane said, "there could be, you could slide back into it."
He, therefore, asked the government to focus more on creating an enabling environment where investment would thrive and encourage more investors to do business in the country.