Sagay Questions Order Stopping EFCC's Investigation Of Rivers Officials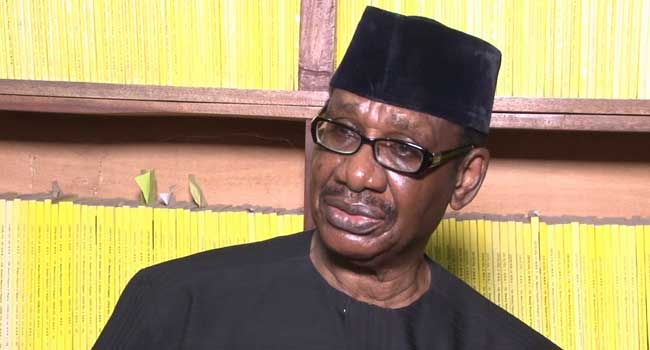 The Chairman of the Presidential Advisory Committee against Corruption, Professor Itse Sagay, has questioned the order stopping the Economic and Financial Crimes Commission (EFCC) from investigating Rivers State Government Officials.
The Federal High Court had earlier given a judgement which set a perpetual injunction against the anti-graft agency from investigating, arresting or interrogating the state government officials suspected of corruption.
He says the order which is clearly illegal and unconstitutional should be have been appealed to set it aside.
He alleged that the Nyesom Wike led government is resisting a new set of investigations for the looting of Rivers State funds simply by relying on the unresolved Peter Odili's case.
READ ALSO: Court Asks EFCC To Pay Two Rivers Govt Officials N600m
Professor Sagay made his observations known on Tuesday while speaking at a corruption summit in Abuja, which was chaired by the Vice President, Yemi Osinbajo.
He was of the opinion the EFCC instead of turning its back on critical action, owes the nation the duty to set aside the roadblock in order for the state government to investigate of financial misconduct as well as sanitize the system.
He also called on the National Assembly to pass the bill on Intelligence Reform into law to aid information and intelligence sharing among agencies if the fight against corruption must be won.
.