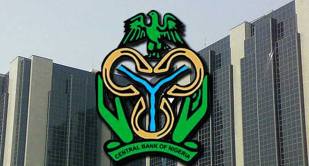 Governor of the Central Bank of Nigeria, Godwin Emefiele, has listed five things that the apex bank hopes to achieve over the next five years.
He stated the five things while presenting the Monetary Policy roadmap for his 2019-2024 new term in office on Monday at the CBN Headquarters in Abuja.
"Our priorities at the CBN over the next 5 years are the following; First, preserve domestic macroeconomic and financial stability; Second, foster the development of a robust payments system infrastructure that will increase access to finance for all Nigerians, thereby raising the financial inclusion rate in the country," he said.
According to him, the third thing the bank hopes to achieve is to continue to work with the Deposit Money Banks to improve access to credit for not only smallholder farmers and MSMEs but also Consumer credit and mortgage facilities for bank customers.
"Our intervention support shall also be extended to our youth population who possess entrepreneurship skills in the creative industry.
"This group deserve our encouragement. We shall also during this intervening period encourage our Deposit Money Banks to direct more focus in supporting the Education Sector," he said.
Read Also: CBN Gov Unveils 2019-2024 Policy Direction
Fourth on his list is to grow the nation's external reserves, and lastly, support efforts at diversifying the economy through the various intervention programs in the agriculture and manufacturing sectors.
The CBN Governor said he was confident that when implemented, the aforementioned measures will help to insulate the economy from potential shocks in the global economy.
"In my second term in office, part of my pledge is to work to the best of my abilities in fulfilling these objectives," he said.
Emefiele was first appointed by former President Goodluck Jonathan in 2014 and was retained after Buhari assumed office in 2015.
On May 8, President Muhmmdu Buhari informed the Senate in a statement that he had decided to nominate the CBN governor for a second term.
It is the first time since 1999, when Nigeria returned to democracy, that anyone would be nominated to serve two terms as CBN governor.