Tribunal Dismisses HDP's Application Seeking To Provide Additional Witnesses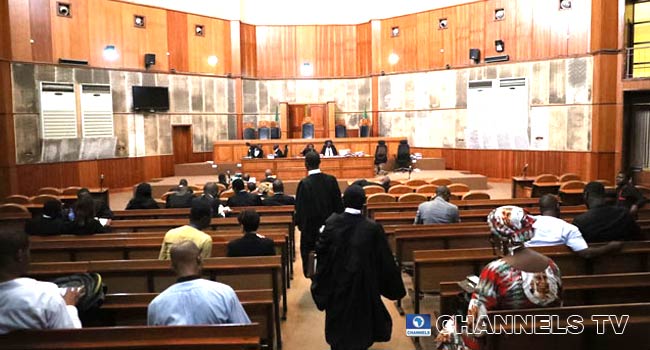 The President Election Petitions Tribunal has dismissed the application filed by Presidential Candidate Ambrose Owuru and the Hope Democratic Party seeking to amend it's petition to enable them provide a list of additional witnesses, witnesses statement and copies of documents it intends to rely on.
READ ALSO: Tribunal Dismisses HDP, Owuru's Petition Praying To Be Declared President
In a unanimous ruling delivered by the Chairman of the Tribunal, Justice Mohammed Gaba says the application of the petitioners is an abuse of court process that cannot be allowed to succeed as the law allows petitioners to file and amend petitions within 21 days after the declaration of results.
The tribunal added that it never granted an order allowing the petitioners to amend their petition.