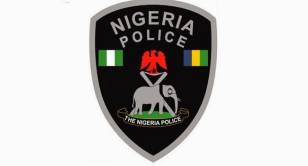 Two policemen have been killed by armed robbers who attacked a commercial bank in Iragbiji, Boripe Local Government Area of Osun State.
The robbers – numbering about 20 – who came in about four vehicles also attacked the Divisional Police Headquarters in Iragbiji.
Police Public Relations Officer in the state, Opalola Olawoyin, confirmed the attack in a statement on Wednesday.
She identified those killed as Inspector Ogunbiyi Ahmed and Inspector Odeyemi Ayinla, saying they were killed while chasing the fleeing criminals.
"The gunmen invaded the Police Divisional Headquarters and a bank with sporadic shooting and launching of explosive devices in an attempt to disorganise, incapacitate and destabilise the police who were in a fierce gun battle with them, while robbing the bank simultaneously," said Olawoyin.
"As a result, some parts of the Divisional Police Headquarters were damaged. The daredevils also shot at Police Armoured Personnel Carrier tyres with explosive devices."
The assailants gained entry into the bank by blowing off its security door with a stick of dynamite and subsequently destroyed an ATM machine there.
But an attempt to break into the bank's strong room was foiled.
Upon sighting the policemen, the robbers reportedly engaged them in a fight, but later fled the scene, abandoning their unused explosives and two of their vehicles.
According to Olawoyinm, police officers in collaboration with local security outfits are already combing the bushes in a bid to arrest the robbers said to have escaped with multiple injuries.
On his part, the Commissioner of Police in Osun, Olawale Olokode, asked residents to cooperate with the police.
He asked them to provide prompt and useful information about anybody seen with gunshot wounds, in a bid to nip in the bud all criminal activities in the state.