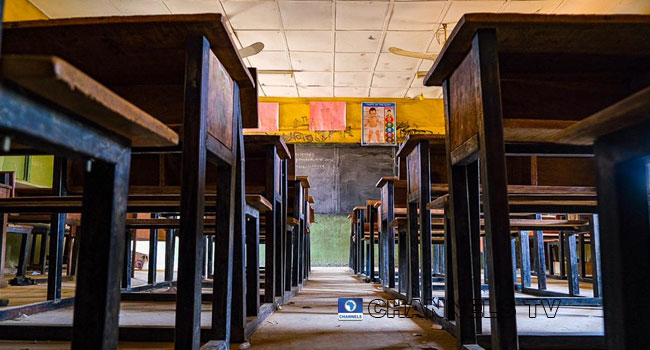 The Kaduna Universal Basic Education Board (KADSUBEB) has sacked 2,357 teachers who failed the recent competency test as part of their continuous assessment.
The Executive Chairman of the Board, Tijjani Abdullahi, said at a news conference in his office on Monday that the competency test was conducted for over 30,000 teachers in December 2021.
He explained that among the affected teachers are those who scored below 40 per cent and those who outrightly failed to sit for the competency test including the National President of the Nigerian Union of Teachers, Titus Amba.
Read Also: President Buhari Sends Ministerial List To Senate For Screening
Since its inception in 2015, the Governor Nasir El-Rufai administration in Kaduna has embarked on several reforms in the education sector, aimed at repositioning the sector for optimal performance.
One of such reforms in the sector is the training and retraining of teachers, a policy which informed the decision of the state Universal Basic Education Board to conduct a competency test for its primary and secondary teachers in 2017.
At the end of the exercise in 2018, over 21,000 teachers were dismissed from service for failure to pass the examination, which used primary four curriculum as a benchmark.
With the dismissal of the 21,000 incompetent teachers, the state government later recruited over 25, 000 new teachers to fill the gap.
The action however, incurred the wrath of the national leadership of Nigeria Labour Congress, which declared a week's long warning strike in the state in 2018.
Years later in 2021, undeterred by the threats of the labour unions, the state government conducted a fresh computer-based competency test for teachers in December 2021.