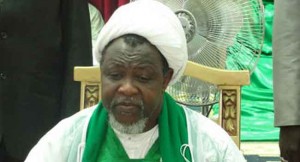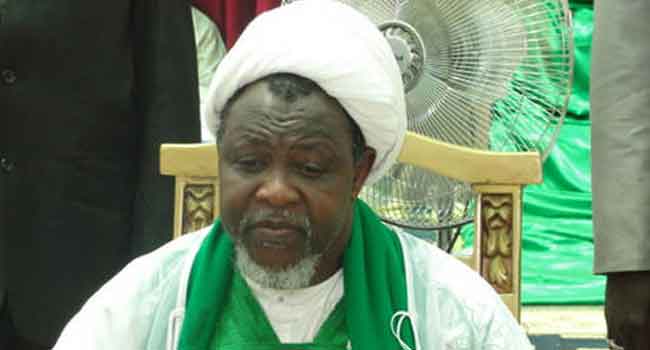 Residents of Gyellesu Community in Zaria, Kaduna State, have staged a peaceful protest to resist any move by government to bring back the embattled leader of the Islamic Movement in Nigeria, Sheikh Ibraheem El-Zakzaky to the community or any other part of the state.
The residents, who marched around the community to express their anger, also faulted the recent Federal High Court judgement that ordered the release of El-Zakzaky from detention, describing the ruling as dangerous and a threat to the corporate existence of the nation.
Having suffered from what they termed as decades of persecution in the hands of the Shiite members, the residents say they will resist any attempt to bring the group back to Zaria.
Marching around the community and chanting songs, the residents comprising of children, youths and adults, warned that the movement, if allowed to come back to Zaria, could pose a security threat to the entire state and ultimately the nation at large.
A leader of the community narrated how the sect, led by Sheikh Ibraheem El-Zakzaky, allegedly terrorized residents of Zaria and Sabon Gari, and have constituted themselves into a parallel government in the state.
He said that peace had returned to the community since the Shiites were routed out after their clash with the Army, and any attempt by the court to bring them back to Zaria would amount to taking them back to dark days.
According to him, activities of the sect have forced many residents to flee the community and relocate to safer areas.
He called on the Federal Government to ban the Islamic Movement from operating in any part of the country because of their antecedent of harassing and intimidating members of the public.
Politically Motivated
But in a swift reaction Members of the Islamic Movement in Nigeria described the demonstration as politically motivated.
One of the leaders of the sect, Sheikh AbdulHamid Bello, denied allegations of human rights abuse levelled against their members by residents of Zaria.
At a news conference, he described the allegation by the Gyullesu residents as a propaganda sponsored to justify the killings of innocent members of the movement, and destruction of their property including the residence of their leader, Sheikh Ibraheem El Zakzaky.
He also said that contrary to the purported lies by some people, their leader, Sheikh Ibrahim Zakzaky had lived with Gyallesu residents in Zaria happily despite attempts by security operatives to cause disharmony at various times.
The Shiites also rejected the white paper released by the state government which finds them guilty in the December 12, 2015 clash with soldiers in Zaria.