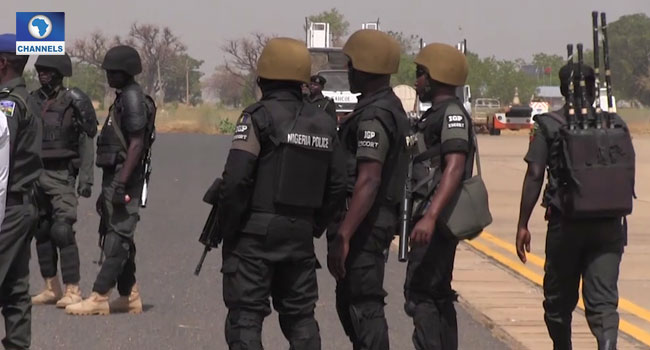 The Senate has called on the police to reduce roadblocks mounted on the highways in the southeastern region in the country.
The lawmakers made the plea during plenary on Thursday at the red chamber of the National Assembly in Abuja, the nation's capital.
Senator Mao Ohuabunwa, the lawmaker representing Abia North, had raised a motion to inform the Senate of an increase in armed roadblocks along major expressways in the region.
He decried that such situation hampers free movement of persons and services on the major roads while the presence of military personnel in the region poses a major concern to the people.
READ ALSO: Senate Investigates Alleged Killing Of Corps Member By Police
Senator Victor Umeh also said the presence of roadblocks along the South-East zone must be reduced to ensure people get to their destinations faster.
"Checkpoints are necessary, but the numbers are too high," the lawmaker noted.
Consequently, the lawmakers urged the police and military to always seek to balance the imperatives of national security in the monitoring of an environment, especially when there are no evident security breaches.
They also direct the Senate Committees on Police and Army to take a tour of the South-East expressways to investigate the matter and report back to the chamber.
Thanking Senator Mao for raising the motion, Senate President Bukola Saraki brought his colleagues' attention to the death of seven police officers who died on Monday.
IGP Sets Up Special Team To Arrest Police Officers' Killers In 21 Days
He said as much as the National Assembly pays attention to ordinary citizens that lose their lives, they should do even more for those who die while protecting the lives of Nigerians.
"I would like us to please find out the circumstances around the killings of these seven police officers and how we can also commiserate with their families so that they know that we do care and we do know what they are doing to keep us all safe," Senator Saraki said.
He also urged the Senate Committee Chairman on Police to look into the incident and report to the lawmakers next week.