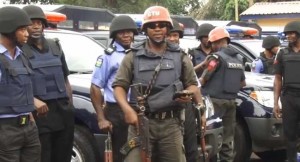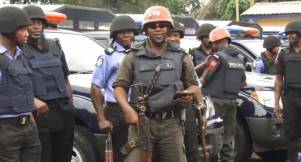 The Kaduna State Police Command has announced the arrest of 13 persons allegedly responsible for the abduction of a Director in the Kaduna State Civil Service.
The State Commissioner of Police, Umar Shehu, paraded the suspects at the Command's headquarters in the state's capital on Monday.
The arrest came barely a week after an Army Colonel and three clergymen were kidnapped at different locations in the state by unknown gunmen. Both the Colonel and one of the abducted clergymen were killed while in custody of the abductors.
Briefing reporters in his office, the Commissioner said that Police operatives tracked and stormed the kidnappers' hideout located at Gadan-Gaya, Jere and Zaria where they recovered dangerous weapons and money from them.
Mr Shehu disclosed that one of the suspects was responsible for the abduction of one Mr Mansur Ahmed, who is a Director in the Kaduna State Civil Service along the Abuja/Kaduna highway few weeks ago.
The Police also arrested another three-man kidnap gang when they attempted to abduct a woman at Gidan Busa village in Jere, Kagarko Local Government Area of Kaduna State.
Other suspects involved in various criminal activities were also paraded, while two AK47 rifles, locally made guns and ammunition were also recovered.
Mr Shehu noted that all the suspects would be charged at the end of the investigation.
He also assured Kaduna residents that the Police in collaboration with other security agencies were in the trail of the killers of the late Army Colonel and the clergymen.
Mr Shehu, who reiterated the Command's commitment in curbing crime, also assured the people of its readiness to respond to tip off.