JTF kills 8 Boko Haram members, stops 3 bombs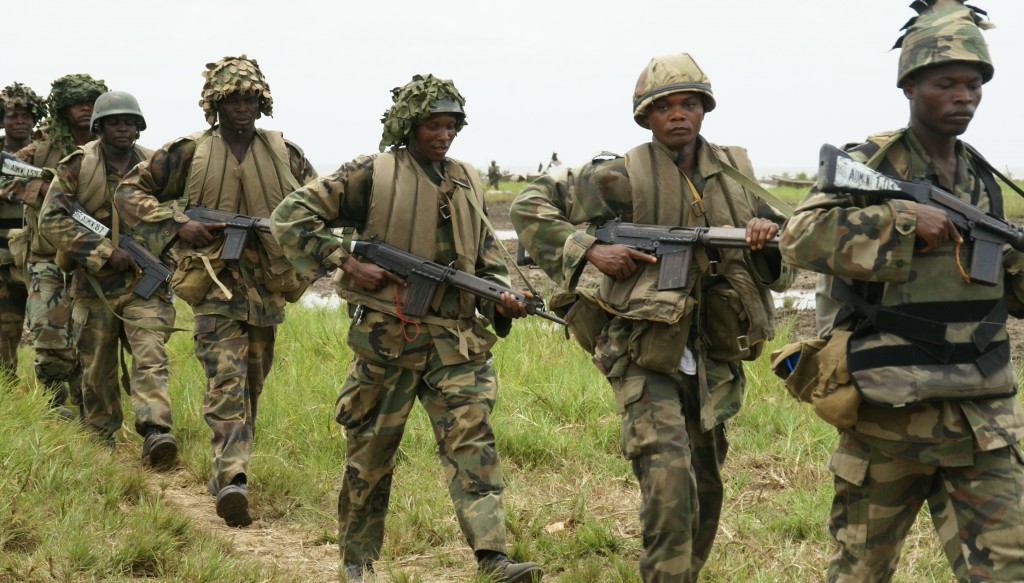 Operatives of the Joint Military Taskforce (JTF) on Monday killed eight members of the dreaded Islamic sect, Boko Haram, who attacked a market in Maiduguri. They also deactivated three bombs in controlled explosions.
This was disclosed by the spokesman for JTF, Lieutenant Colonel Hassan Mohammed.
"The JTF has killed eight BH (Boko Haram) members this afternoon who attacked and wounded three civilians at the Baga Road market," Lieutenant Mohammed told Reuters by telephone. "The sect members were engaged … in a shootout."
Boko Haram wants sharia law more widely applied across Nigeria, has become increasingly sophisticated and deadly in its methods in the last six months, often setting off multiple bombs in succession or following them up with shooting sprees.
Meanwhile, the Niger state police command on Monday announced that it has arrested five persons suspected to have masterminded the Sunday bomb explosion in Suleja town.
The state commissioner of police, Ibrahim Maishanu disclosed this while addressing Journalists in Minna. He described the arrest as a breakthrough for the police especially in the recent clampdown on leaders of the Boko Haram sect that have been unleashing terror in the Northern part of Nigeria.
The police commissioner said though no group have claimed responsibility for the latest bomb blast, proper investigation is still going on while more arrests would still be made with the intelligence report still being gathered on the matter.