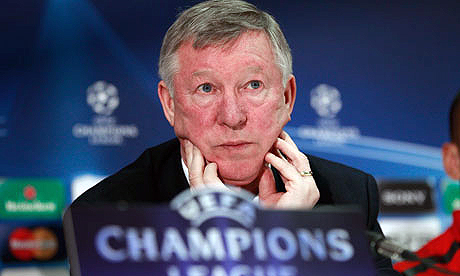 Sir Alex Ferguson has promised Manchester United fans and ardent followers that last season's champions' league campaign of the Red Devils which he qualified to be disastrous will never replay itself again.
Going back a few months ago before Chelsea was crowned the new European champion, Manchester United got eliminated from the competition at the group stage after losing to Swiss side Basel, and that capped off a poor performance in their group, meanwhile the then-defending English Premier League champions were tagged favourites to lead the group, with Benfica and Romanian newcomers Otelul Galati the other teams in their pool.
The Red Devils had previously reached the final in three of the previous four editions of the tournament.
Sir Ferguson has however sent a warning message to Europe that United will not make the same mistakes again in 2012/13, that the club is ready to take back its place because the few year the club has not move far in the champions' league competition was used an opportunity to groom the young ones coming in the line-up of the club even though last season was the worst of it because changes that were made to the team was just too much and lessons has been learnt from that mistake. He said.
Where we realised our mistake was the game against Basel at home as we could only get a draw due to our careless as we could have gone ahead to seal the game .
Ferguson is confident he has a squad capable of emulating the united teams of 1999 and 2008 by delivering another Champions League crown to Old Trafford next season.