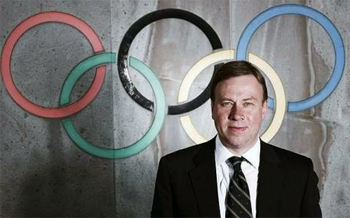 The Olympic association of host country Britain in the on-going Olympic tournament in London said the GB team are still on course for medal rush especially the old medal category, a category that determines the position on medals table.
This media stunt was called for after a mixed up start by the host as the Host country could only manage to win two silver medals during the midday of day four of the tournament and the much-awaited gold medal is still not on their record till this moment.
The Olympic association of Britain is however optimistic in the clinching of the gold medals said BOA chef de mission Andy Hunt saying further that the team is confident in mentality so it does make sense if the team is not delivering.
The men's team artistic gymnastics competition earned them a Bronze in what was tagged a fantastic result, and it was celebrated overnight and this morning while weightlifter Zoe Smith got a new British record and according to Andy Hunt, it is an historic outcome of a medal for the first time as it was a first in the event for a century.
Four years ago Team GB won 19 gold medals at the Beijing Olympics and with that they finished fourth on the medal table.
Hunt was however hopeful that there are still medal opportunities coming from Rowing, track cycling, time trial, sailing, triathlon, open-water swimming.
Team GB are being headed by Australia who has been tagged as arch-rival of the Britain as they have been able to get a gold medal and they hope that that won't take long to change.