Flood waters in Adamawa state have left ten people dead while a yet-to- be confirmed number of people remain trapped.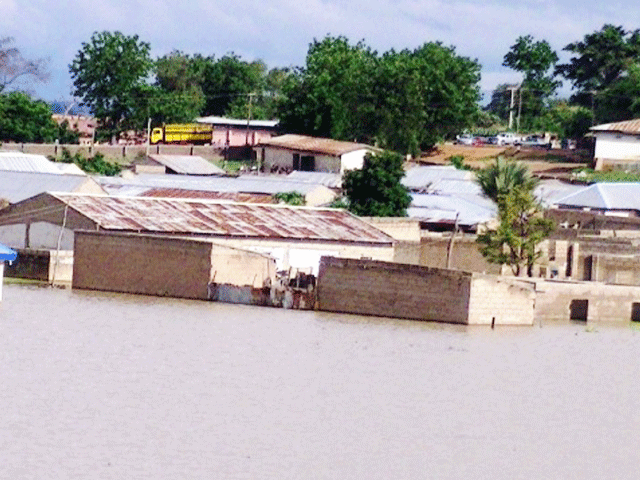 Adamawa State Emergency Management Agency official, Mr Shadrach Daniel Baruk said the flood resulted from the release of water from a dam in Cameroon.
According to him, heavy rainfall in the rural region of farms and cattle ranches also contributed to the inundation, which has left thousands of people displaced.
The flood deaths in Adamawa are coming after four people were killed by heavy rains in Bosso and Zungeru areas of Niger state.
A recent flood disaster in Jos, recently killed at least 68 people in Plateau state and destroyed a number of bridges, breaking the major means of transportation.
Nigeria is experiencing its annual rainy season, which sees torrential rains fall throughout the West African nation.
Some eyewitness who spoke to Channels Television said two brothers; Abubakar and Abbdullahi Gwaibaita of Gungel village of Bbosso council were swept away by the flood while returning from farm.
The two other victims were Fulani herdsmen who were found dead in the raging flood in Zungeru, the headquarters of Wushishi local government area of the state.
It was gathered that the herdsmen were swept away by the flood and slammed on a rock leading to their death.
Several houses, rice and sugarcane farmlands in Wuya Kede, Wuya Kanti, Batati and Muregi all in Mokwa local government area of the state were also swept away by the floods.