Consultant Says JAMB Is Killing Nigeria's Education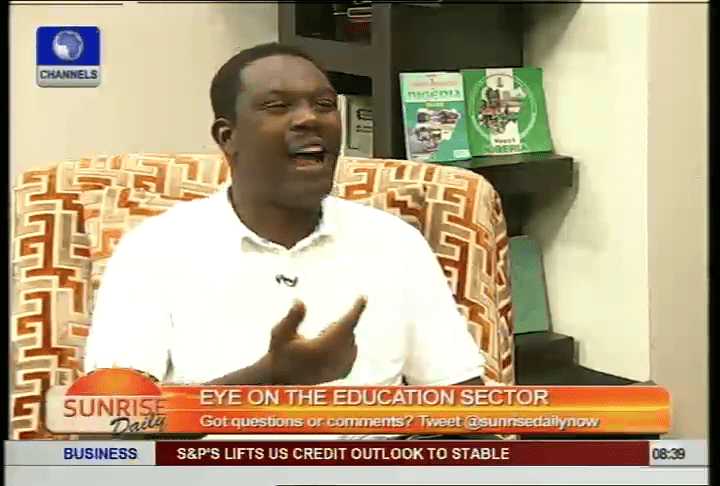 An education consultant, Mr Sodunke Oludotun today accused the Registrar of the Joint Admission and Matriculation Board (JAMB), Prof. Dibu Ojerinde of "trying to see that the education system in Nigeria is dead".
Oludotun said "Dibu is trying to see that our education system is dead". He however agreed that "Our education has gone down but is not dead"
He accused parents of wrongly beating and accusing their wards and children because of their 'failure' during the examinations.
Oludotun, who spoke as a guest during Channels Television's breakfast flagship programme, said "The man (Prof. Ojerinde) seems to be more powerful than Nigeria itself".
Oludptun further said the man needs to be curbed and also challenged the authenticity of the results recently released by the Pen and Pencil Test (PPT) unit of JAMB.
Arguing further, the education consult, furnished with an official magazine of JAMB, pointed to an advertorial which wrongly described one of the standard practice systems of the exam setting body as "Dibu Based Test".
He said "All over the world DBT means Dual Based Tests or Data Based Test but Dibu in this paper referred to it as Dibu Based Test".
"Is JAMB Dibu's property? He quipped.
Oludotun further argued that most of the students only sat for one of the examinations due to the inability of most of them to accept change.
He said most of them sat for the Paper and Pencil Test (PPT) but ignored the Dual Based Test (DBT) and the Computer Based Test.
Oludotun claimed that a protest to the headquarters of JAMB prompted the agency to release the results of candidates who were not responsible for the inability of the agency to properly scan their data.
Continuing he said the result does not in a anyway reflect the intellectual ability of the candidates that sat for the examination.
He wondered why the remarking process takes place only in Abuja while the forms "was so common to the extent that you can buy it at paces where they sell recharge cards".