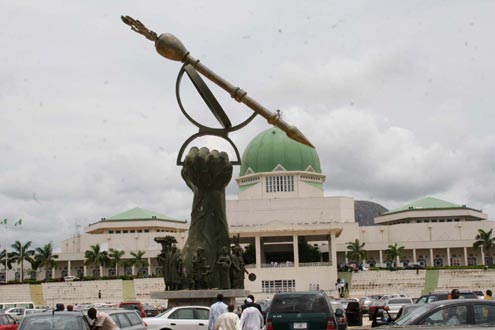 Nigeria's President Goodluck Jonathan has asked the senate to restore the allocations of some capital projects which lawmakers reduced in the 2013 budget by sending another amendment of the budget.
In a letter written to the Senate, the president said the executive seeks the cooperation of the senate in restoring the allocations to capital projects to promote national development.
There are no signs that the rift between the National Assembly and the executive over the 2013 budget will be resolved as both sides have not agreed on several aspects of the budget.
The president asked federal lawmakers to restore allocations to capital projects which were reduced in this year's budget.
The bone of contention between the two arms of government includes allocation to Abuja Lokoja road in the ministry of works which was  reduced by N4 billion, Kano Maiduguri road reduced by N3.5 billion, dualisation of Ibadan Ilorin section 2 reduced by N5.5 billion.
The President has also asked that all allocations in the Ministry of Health for MDG HIV/ AIDS anti-retroviral drugs be restored. This had been reduced by N1 billion while routine immunization vaccines was reduced by N1.75billion.
Senate president David Mark reeled out other capital projects which the president wants their allocations restored.
The president had earlier accused federal lawmakers of encroaching on the powers of the executive with the clauses inserted by both chambers in the budget.
The executive had also accused the National Assembly of removing funds from the capital and recurrent expenditure to constituency projects, an accusation which the presidency has laid wide open from his recent correspondence to the national assembly.
Senate spokesman, Senator Enyinaya Abaribe has voiced his concerns about the magnitude of amendment which the president is seeking in the 2013 budget. He added that the senate is not going to take kindly to remarks credited to the Minister of Finance over the 2013 budget.
The National Assembly passed the 2013 budget in December 2012.