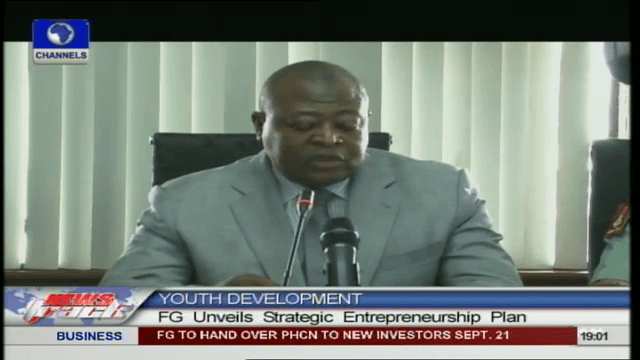 The federal government has unveiled a strategic framework aimed at accelerating youth development in the country in line with the transformation agenda of President Goodluck Jonathan.
While revealing the framework, the minister of youth development, Mr. Inuwa Abdul-Kadir, said that the framework would provide support structure, monitoring and evaluation for all on-going employable and entrepreneurship development programme in the federal, state and local government areas.
He added that the ministry has started the process of institutionalizing a Career Assessment Programme (CAP) as a major component of the National Youth Service Corp Scheme.
The framework for youth development, according to the minister, is divided into four domains, including social mobilisation, leadership development, social media and youth employment.
The social media component of the framework is built around the thematic issues of the National Youth Policy as a critical platform of information, education and communication with the Nigerian youth.
There have been several documents by government designed to positively utilize the strength of the Nigerian youth. However, none of them appears to have brought the best out of them. The present administration will be hoping that the framework does some good for national youth development.