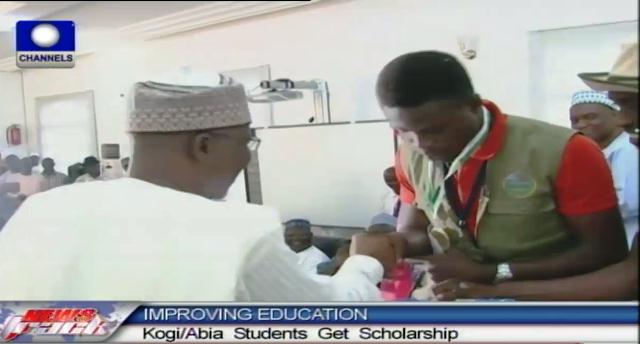 About 30 students who won laurels for their states and the country have been rewarded with scholarships up to university level.
In separate ceremonies in Kogi and Abia states, the two governors promised to ensure the education of the pupils by providing adequate sports equipment and fully equipped laboratories and libraries.
In a reception held at the Kogi State Government House for the students who made the state proud in the just concluded sport festival in Port Harcourt and in India, the state's Commissioner Of Education, Mrs Grace Elebiyo encouraged the students to focus on their studies.
In his remark, the obviously pleased Kogi State Governor, Captain Idris Wada reiterated his administration's commitment to promoting holistic education and announced several scholarships and cash awards for the students.
The event had Government officials, journalists, parents and well-wishers in attendance.
In Abia state, it was an elated Governor Theordore Orji who watched some of the pupils as they displayed the talents that gave them victories.
Chairman Abia State Universal Basic Education Board, Micah Onyebuchi then went on to present the laurels won by the pupils to Governor Orji.
The governor responded by announcing scholarship awards to the pupils. He also gave cash gifts to the pupils and their teachers as well as promotion for those in the Ministry Of Education.