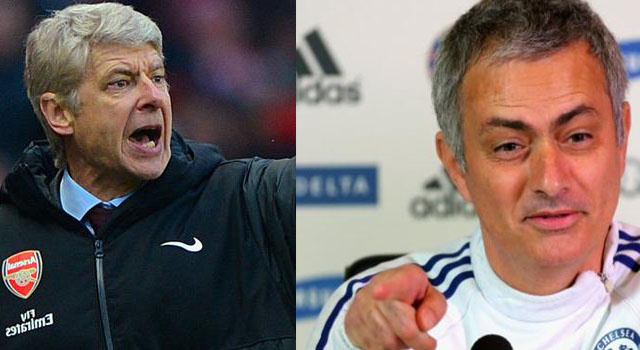 Arsene Wenger has taken a swipe at Jose Mourinho, claiming his Gunners side are historically mistreated by the fixture list.
Wenger is convinced Arsenal, who are still in three competitions, have been worst hit by the lack of recovery time between matches. He stressed that an independent study has found his club hard done by, compared to other top teams.
He said: "You look at the fixtures and you analyse it, I trust you will give an objective view and you will see that Arsenal is behind all the other teams and in the last five years all the objective studies that have been made have shown that Arsenal (have had) less rest than any other team at the top level in the top four.
"That's fact, it's nothing to do with my opinion, it's an independent company that has made that and they've shown that Arsenal has less rest between games than any other team at the top level."
Wenger's outburst comes after Mourinho claimed Arsenal "always" receive "the best days to play."
"It's not mind games, it's opinions, but I don't live with opinions, I live with facts, and the facts are not depending on me, not depending on Mourinho, just depending on objective analysers. A day is 24 hours, and you count how many hours you have rest between two games and we see that I didn't make this study; it's just been made with an independent company. I cannot influence that."
The pair have aimed swipes at each in the past week after Wenger criticized Mourinho's decision to sell Juan Mata to Manchester United as having no respect for "fairness", and Mourinho responded by saying Wenger's moaning is "normal because he always does."
United have faced Chelsea twice, it's possible Mata can take on the Blues' title rivals on more than two occasions, a situation Wenger believes is not right during the January transfer window.
Wenger and Mourinho have shared a strained relationship since the Portuguese manager's first stint at Stamford Bridge, and it seems not much has changed.
Arsenal are two points ahead of Chelsea heading into the next round of matches.