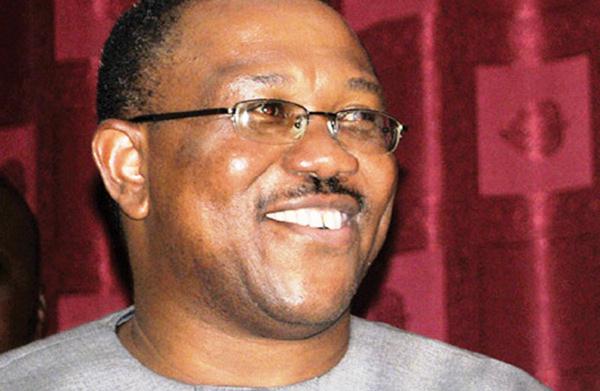 Governor Peter Obi has presented an additional cheque for 50 million naira to the Holy Rosary Specialist Hospital and Maternity, Waterside Onitsha, for the completion of the ongoing Pharmacy and Diagnostic Building project.
This was part of the ongoing effort of the Anambra State Government to achieve the Millennium Development Goal (MDG) in the area of Health.
During a visit to the hospital, in which he inspected the ongoing building projects and expressed satisfaction over the quality of work done, he also donated a fully equipped life support ambulance procured at the cost of 30 million Naira.
Responding, the Hospital Manager, Rev. Fr. Stanley Ozigbo, said that the Governor's Integrated Development Strategy has yielded the much desired fruit, as their hospital was a shining example.
The Governor, also in the spirit of ensuring the safety of lives and property of the people of the state handed over to the Catholic Bishop of Onitsha Archdiocese, Most Rev. Valerian Okeke, three security vehicles, following the recent developments in crime wave in the state.
The Governor performed the handover ceremony at the premises of the Basilica of the Most Holy Trinity, Onitsha, with the Bishop commending the Governor's effort.
Tricycle Riders Protest
Unknown to the Governor, while the security vehicles were being presented inside the Basilica, over 100 placard carrying commercial tricycle riders known as Keke Napep, gathered outside to protest illegal and multiple taxation of agents said to be working for the government.
A mild drama played out as the Governor was about leaving. Mr Victor Onyekachukwu lamented to the Governor, the excessive extortion by individuals, unions and groups on daily basis and pleaded with him to intervene.
The Governor not only condemned the development but also assured them of prompt investigation of the matter which will begin on Monday.
The Governor's speech brought relief as the already tensed up situation was calmed.