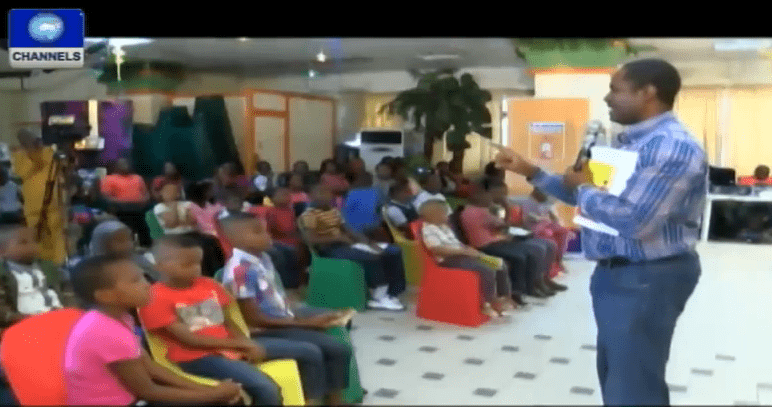 The Channels Book Club recently hosted its first Children's Book Club event, in Lagos.
"We are very keen on seeing book stores – both online and physical options – spring up everywhere in Nigeria. We want to see libraries in all our schools, cities and local governments. We want to see the publishing and writing industry thrive; the level of literacy in our society increase significantly; people reading and learning. We want to promote a new reading culture, particularly among our children.
That is why we are trying to champion the establishment of book clubs across cities in Nigeria. In line with this, we had a maiden edition of the children's book club event."
The event, which took place on Sunday, the 27th of July 2014 was designed to be a combination of books and fun.
Role models who joined the kids included, ace comedian and entertainer, Ali Baba; presenter of Sunrise Daily and newscaster on Channels TV, Maupe Ogun; the General Manager, Operations, Channels TV, Kayode Akintemi, and respected broadcast journalist and author, Funke Treasure Durodola.
There were also authors of successful children's books: Ariyo Oshoko, the author of Royal Blood; Tunde Leye, author of Rat Race; Umari Ayim, Twilight at Terracota Indigo; Gbonjubola Sanni, author of the ABC of Financial Intelligence for Kids; and A.F. Olajobi, author of I'm Loving This Maths.