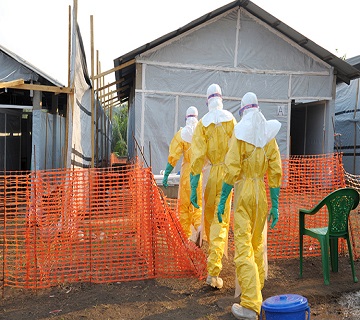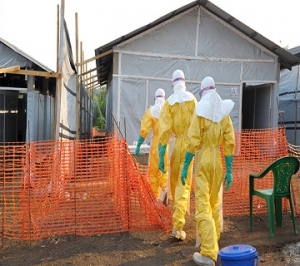 Saudi Arabia, which has barred pilgrims from Sierra Leone, Liberia and Guinea from the Hajj due to Ebola concerns, will allow Nigerians to attend, an official was reported on Monday as saying, suggesting the smaller outbreak there was less worrying.
The Arab News daily quoted the deputy health minister for planning and development, Mohammed Al-Khasheem, as saying there was no need to worry about Nigerians coming on pilgrimage.
"We have not stopped issuing Hajj visas to Nigerians and we know that about 70,000 pilgrims come from the African country every year," he was quoted as saying.
"The WHO knows the situation in Mina and Arafat during the Hajj season and there is no need to worry about a few Ebola cases that have occurred in Nigeria," he said, referring to holy Hajj sites in Saudi Arabia.
"We have taken precautionary measures to prevent an Ebola outbreak in the Kingdom during the haj season," Al-Khasheem said. "We have made early preparations for the annual pilgrimage," he said. Al-Khasheem further said the ministry's department for preventive medicine is in constant contact with the WHO on the latest developments on Ebola and other infectious diseases.
Saudi Arabia said in April it would not issue visas for the 2014 Hajj to pilgrims from Sierra Leone, Liberia and Guinea due to the Ebola outbreak in those countries.
Millions travel to Mecca each year for the haj pilgrimage that all Muslims must perform at least once in their lifetime, if they are able. This year's Hajj will take place in October.
Guinea, Liberia and Sierra Leone have been worst hit by an outbreak of the disease in West Africa, with a combined death toll in those three countries since March of 2,097, as at September 5, the World Health Organization (WHO) says.