Nigerian Troops Stabilise Bama, Others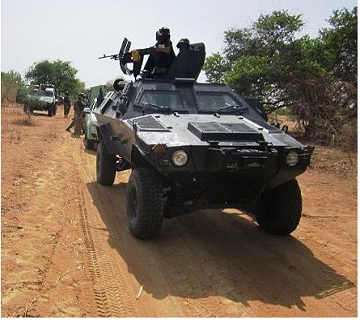 The Defence Headquarters on Thursday, has again given re-assurances that the battle with insurgents in the North East parts of the country is achieving what it calls, impressive results.
In a tweet on its handle, the Defence Headquarters said that Bama, Gwoza, Mubi, Michika, Bazza, Gulak, Gamboru Ngala and other towns and villages in the region are being stabilized through ongoing highly coordinated air and land operations against fleeing terrorists.
According to the military, "the efforts are yielding impressive results in the overall move to rid the areas of terrorists activities."
It, however, frowned at attempts in some quarters to cause panic and chaos in the region by deliberately ignoring visible formidable security measures and reporting negativity.
It called the approach of the international media, alarmist, saying that Maiduguri, the Borno State capital is safe unlike what is reported by the foreign media.
In the meantime, citizens have been asked to remain vigilant as they go about their lawful business in these towns in Borno State.
"Meanwhile situation in Mubi, Michika, Bazza, Gulak, Gwoza, Bama, Gamboru Ngala and other parts of the North East is being stabilized as highly coordinated air and land operations are ongoing.
"The efforts are yielding impressive results in the overall move to rid the areas of terrorists activities."