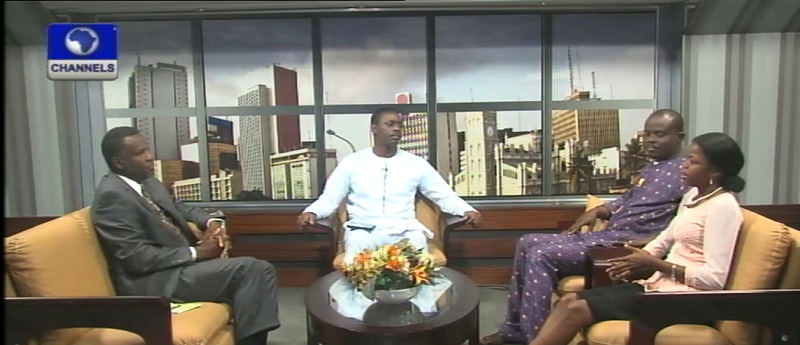 A section of Nigerians have disagreed with the September 22 resumption date set by the Federal Government for public and private schools.
A health professional, member of a civil society group and a concerned parent who were guests on Channels Television's Saturday breakfast programme, Sunrise, all shared different views with the decision taken by the federal government.
A parent, Pastor Sola Makinde, who said he is not willing to let his "three lovely children" go to school because "measures have not been put in place to ensure that children at that age may have the immunity to withstand some of these things.
The Rev, to buttress his argument that measures have not been put in place, wondered why "the federal government worked in line with the thinking of private school owners; were they induced to come to that decision or are there other secondary reasons that led us to saying September 22 will not be changed", he said.
He also expressed disappointment over comments credited to the Minister of Health, Onyebuchi Chukwu,that the September 22 date will stand, urging that Nigerians to "give in to reason, sense of patriotism, sense of caring for others and sense of seeing that our children are our future and we don't need to lose them".
A member, Association of Public Health Physicians of Nigeria, Dr Adedoyin Ogunyemi, on her part believes it is important to balance the technical and psychological aspects of the disease in relation to the September 22 date.
She noted that recorded cases peaked at a point and later reduced because "it came from one source and it was the relationship with that source that led to the epidemic. So from the epidemiological point of view, you can say that there is some form of containment of this epidemic" adding that "it is being curtailed".
She however warned that we are not out of the problem "if we still have neighbouring countries with cases of the Ebola Virus Disease".
Dr Ogunyemi explained further that psychologically, parents and teachers must be in the position where they know what to do at any given time children show symptoms of fever, malaria or any kind of infection.
She said even "when we don't know what it is, we (should) know what to do, so that people are not left helpless when they encounter an attack", citing how an individual was left to himself when he slumped at the airport.
She warned that "if there is panic and fear on the part of those to take care of the children, then we have another problem to deal with", adding that "if we dont get everybody to the point of I know what to do if I suspect a case, then we have not dealt with the issue enough to be able to say, we are ready".
She also noted that it is common for children to develop a fever, malaria, vomiting and diarrhea and "we dont want a case where a child is left alone because everybody is scared that it could be Ebola" insisting that "that is the balance I am talking about and we must achieve that balance".
The Head of Campaign and Programmes, Civil Liberties Organisation, Onyeka Chris, argued that "resuming on September 22 is akin to sending our children to a place like Chibok or to Borno State; a war front.
"We know that soldiers are there, like they are telling us our schools are prepared to receive our children. But I know that if I visit some federal schools that have boarding facilities, where some of my children attend, I will not be comfortable.
"I know that without the Ebola outbreak that when you visit those schools and you go to their toilets, you will want to throw up" noting that "with Ebola virus, you think that I will be stupid to send my children back to school,
"Sending them back to school will make me an irresponsible parent", he insisted.
Mr Chris also agreed with Pastor Makinde that owners of private schools are responsible for the September 22 resumption date, alleging that "most of these politicians and those in leadership positions are the owners of these schools".
He maintained that "they are playing with the lives of Nigerians", insisting that "none of them have their children in those schools; they dont just have their children in private schools but some of them are abroad" adding that "they are not going to be affected".
The Ebola Virus Outbreak is a major concern for every Nigerian, and the federal government is putting all necessary measures in place to manage the spread and has announced that there is no active case in the country.
However, the school resumption date announced by the federal government for September the 22nd has raised a lot of concern for parents, teachers and doctors.
The initial announcement by the Minister of Education, Mallam Ibrahim Shekarau, that all schools nationwide should resume on October 13th 2014 over the Ebola Viral Disease outbreak had sparked off a wave of reactions, with stakeholders in the private schools sector allegedly coming out heavily against it.