Edo PDP Accuse Edo Govt Of Spending 428 Million On Foreign Trips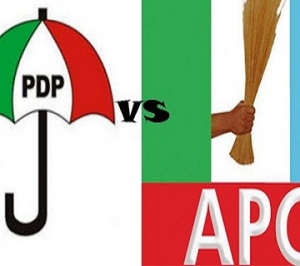 The People's Democratic Party in Edo State has alleged that the State Government spent 428 Million Naira for trips to Miami and Chicago in the United States of America.
The Edo PDP Chairman, Dan Orbih, who presented documents to support his claim, accused the state of spending so much money on trips while critical infrastructure is lacking in the state.
Orbih, who gave a breakdown of the money spent, said that he had decided against exposing the document until he was forced to, following the insistence of the Commissioner for Information that he lied.
He further said that the State Government should channel the state funds towards infrastructural development.
The Edo State Commissioner for Information, Louis Odion, in a swift reaction, said that the documents presented by the Edo PDP were fake as the state government transacts its business online.
He further clarified that the trip in question was a meeting of all Edo people in diaspora organised with the Edo people in diaspora in conjunction with government and not a picnic as alleged.