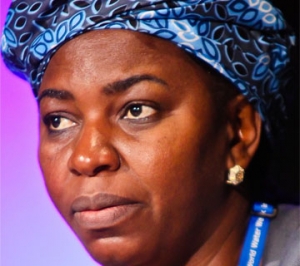 The Ministry of Water Resources says it has increased citizens' access to clean water from 58% in 2010 to 67% in 2014.
The Minister of Water Resources, Sarah Ochekpe, told journalists at a forum in Abuja that she has embarked on over 4,000 water supply facilities across the country to increase access to clean water.
Noting that she had delivered in the Ministry's responsibility of providing water for domestic and industrial use across the nation, Ochekpe said that the several irrigation projects embarked upon in the last three years by the ministry have improved agricultural productivity.
Ms  Ochekpe also revealed that over 140 dams and irrigation are currently under construction by the ministry across the country.
It is hoped that the completion of the projects would not only improve agriculture but would serve as a boost to government's efforts to improve electricity generation and distribution in Nigeria.
Since 2012, President Goodluck Jonathan had approved the forum where cabinet ministers give public accounts of their stewardship.
The Minister of Information, Labaran Maku, said that the platform serves both for constructive criticisms and to hold ministers accountable for their services.