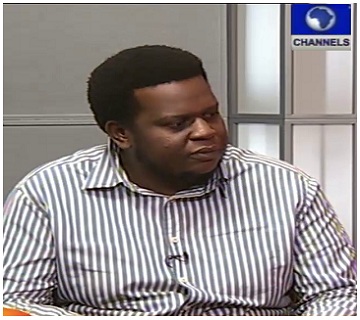 A sports journalist, Mr Nnamdi Obanya on Tuesday said candidates running for positions on the board of the Nigerian Football Federation (NFF) are reported to be offering between N2 to N3 million bribes to candidates that will vote for them during the congress.
Mr Obanya said "we are hearing all sorts, some we want to believe and some we don't want to believe" adding that "delegates are being offered between N2 to N3 million to vote for certain candidates", he said on Sunrise Daily.
He further noted that those trying to use a court injunction to stop the NFF elections that "a Federal High Court, an Appeal Court, a State High Court or a Magistrate Court don't have any jurisdiction over the NFF" insisting that "only the Court of Arbitration for Sports (CAS) has any jurisdiction over the NFF.
"The NFF is under CAF, which is under FIFA and it is a federation. And by your constitutional right, and freedom of association, you cannot stop anybody from a holding a congress within the constitution of the association and that is what NFF is doing", maintaining that "it is as simple as that".
He further noted that "there has been no criminal activity, which is the only reason you can call for such injunctions and the likes".
He accused 'some people' of trying to test their importance at the NFF, adding that "security agents again tried to pick up (Aminu) Maigari, but this time he was able to find his way out".
He added that despite 'tough talks' by (Taiwo) Ogunjobi and (Amanze) Uchegbulam, "it looks like it is a straight fight between (Shehu) Dikko and (Amaju) Pinnick; they seem to be the two front runners; they seem to be the two candidates that most people think will win the election".
He also expressed hope that the "palpable tension in Warri now will not translate into something else when the time comes".
Already, representatives of the world football governing body, FIFA, and the Confederation of African Football (CAF), led by Ghana's Football Federation (GFA) President, Kwesi Nyantaki, have arrived in Warri for the elective congress.
Among the candidates vying to replace outgoing NFF president, Aminu Maigari, are Amaju Pinnick from Delta State, Amanze Uchegbulam from Imo State, Taiwo Ogunjobi (Osun), Shehu Dikko (Kaduna) and Dominic Iorfa from Benue State.
Others are incumbent first vice president, Mike Umeh (Anambra) and Abba Yola (Kano State).
Candidates for the first vice president position are Emeka Inyama (Imo), Seyi Akinwunmi (Lagos State), Adamu Shehu (Kaduna) and Suleyman Muazu from Sokoto State.
The delegates will also elect zonal representatives on the board.