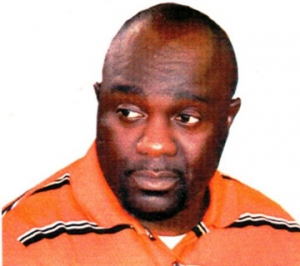 Former Sports Commissioner in Ogun State, Bukola Olopade, believes that the decision to relieve former Super Eagles Coach, Stephen Keshi, of his appointment was a normal decision expected in football.
"When the heroics of Stephen Keshi came out after he won the Nations Cup, he was praised by the whole world and if the performance indicators are now showing that there is diminishing returns from his performances and contributions to the national team, every reasonable body anywhere in the world will sit back to reevaluate," he said.
Speaking on Channels Television's Sunrise Daily on Friday, Mr Olopade explained that such decisions in sport is to reinvigorate the team, and usually the injection of new personnel galvanizes teams to do better.
Avoiding the use of the word 'sack', he noted that Nigerians should not forget that Keshi was not the only one asked to leave his positions, as the backroom staff were also asked to leave, with the Nigerian Football Federation, NFF, offering the opportunity for them to go on refresher courses.
This, according to Olopade, shows that the decision made was in the interest of all parties involved, adding that it further means that Keshi "would always come back".
"There is no other position you can attract Stephen Keshi with than the job of the Chief Coach of the Super Eagles," he said.
"We should not shout about Keshi alone, This is not alien to football. The law of the game is hire and fire and once it has happened I don't think we should be crying too much."
Keshi's Faults
The non-inclusion of some of Nigeria's best performing players in the Super Eagles has been highlighted as a major wrongdoing of Coach Keshi.
Olopade berated Keshi for putting personal sentiment ahead of national interest by leaving players like in-form Ikechukwu Uche, and Kalu Uche out of the Super Eagles despite apologies and appeals from the players themselves.
He said that although, there had been allegation that both players were arrogant, their patriotism can not be questioned.
Foreign Manager
Olopade also threw his weight behind the idea of hiring a foreign technical head for the national team.
He said that several Nigerian coaches engage in activities that are counterproductive because of their closeness to players or financial inducement, especially as regards player selection.
He noted, however, that having a foreign coach does not necessarily mean hiring an European coach, expressing joy that the NFF led by Amaju Pinnick had shown that they would not be deceived into hiring just any coach.
The Sport Entrepreneur said that having heard names like that of Egyptian man and former Coach of the Pharaohs, Hassan Shehata, being mentioned meant that the NFF wants to make an understanding of African football and Nigerian players their priority.
Olopade also had good words for interim coach, Amodu Shuaibu, whom he referred to as "the only coach you can call from within Nigeria that will just get into the national team and get things working. He has gone through this two times successfully.
"Unfortunately for him, on both occasions he got us to Eldorado and he was dropped."