Police IG Insists Tambuwal Is Not Speaker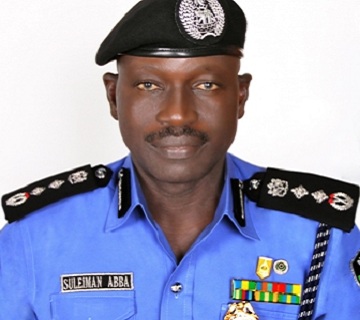 The Inspector General Of Police, Mr Suleiman Abba, on Wednesday refused to recognise Mr Aminu Tambuwal as the Speaker of the House of Representatives.
Appearing before a House Committee set up to investigate the incident that occurred at the National Assembly, Mr Abba said since the status of the speaker is awaiting judicial interpretation in the law court, he would not recognise Mr Tambuwal as the Speaker of the House.
He also re-iterated the earlier stand of the Force Public Relations Officer, Mr Emmanuel Ojukwu, who said the police had received intel that the National Assembly will be invaded by thugs, maintaining that "in the process of safeguarding the security of the National Assembly on the 20th of November, we collaborated with the National Assembly Sergeant-at-Arm according to laid down procedures.
"Members were being asked to identify themselves before they could be allowed into the premises.
"The invasion of the National Assembly by large number of suspected thugs caused a reinforcement at the second gate.
"We saw how security at that gate was compromised and we are investigating the issue of teargas thrown at people,'' Mr. Abba said.
Mr Abba further noted that officers were "physically beaten, disobeyed and many other things", adding that the decision to order a siege on the assembly was in support of democracy.
"From the day I was appointed acting Inspector General of Police, in my maiden speech I made a pledge that policing all over the world has gone beyond the issue of arresting suspected criminals, investigating and prosecuting offenders. Policing worldwide and Nigeria inclusive, which I pledge to be part of, now include the support of the development of democracy," he said.
"I want to state that that pledge was not just for the words, I meant it. Since then all my effort has been in that direction in addition to other responsibility on my shoulder.
"2015 elections are around the corner and political activities and politicking has heightened. As a result of that, I discussed with my colleagues and told them that we should make all efforts to make our election credible and peaceful. In the last meeting we had two weeks ago, I told them to be focused on efforts that will enable the police control the activities of political thugs and to mop up arms.
"I told them to do everything within the limit of the provision of the law to ensure that people do not take laws into their hands, so that we can have credible and safe conduct of the 2015 elections."