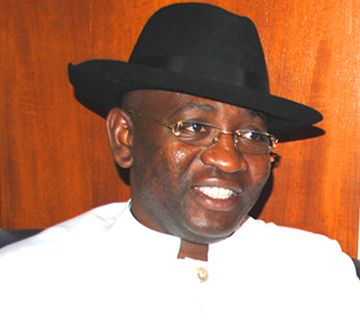 Former Minister of State for Niger Delta Affairs and a governorship aspirant in Benue State, Dr. Sam Ode, has promised to fix the basic education sector challenges if elected Governor of Benue State.
While declaring his ambition to be governor come may 2015, Dr Sam Ode listed education, agriculture, cottage industries, health care and local government reforms as key sectors he would use to transform the state.
The governorship aspiration of Dr Sam Ode on the platform of the People's Democratic Party, PDP, is considered favourable and capable of fixing the infrastructural and social needs of the state among the 18 aspirants seeking to replace Governor Gabriel Suswam.
This was evident as the former minister arrived the IBB Square for his formal declaration amidst rousing ovation from his supporters.
Leaders from the three senatorial zones of Benue State, Salem Astehe, Ioryue Yajir and Sunday Onehi, also brought endorsement messages from their people.
Political watchers say Dr Sam Ode is considered a bridge between the two most dominant tribes in Benue State, the Tiv and Idoma, hence the dominant support he seems to be enjoying.