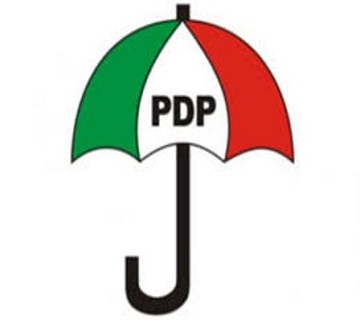 Aspirants in the Kwara State Peoples Democratic Party's governorship primary election are demanding for a rerun after crisis erupted, disrupting the process and bringing it to an abrupt end.
The aspirants had heated arguments over the genuineness of delegates to the primary.
Eleven out of the 12 aspirants had accused one of them of trying to impose himself through illegal means which the man denied.
The aspirants in a joint press conference called on the leadership of the party to order a rerun of the election before Thursday to ensure a free and fair governorship primary in the state.
'Fake Delegates'
The situation at the Stella Obasanjo Hall in Ilorin, venue of the accreditation exercise, could not be described as palatable because despite waiting several hours, they could not be accredited until late afternoon.
At another venue, where the election was to be held, the atmosphere was charged and the delegates threw punches and chairs at one another, as they alleged infiltration by what they called 'fake delegates' imported by one of the aspirants.
The ugly incident led to the cancellation of the primary election by the state chairman of the party, Iyiola Oyedepo, a situation which 11 out of the 12 aspirants in a press conference described as unacceptable, blaming the party leadership and others of conniving to install Dele Belgore by all means.
However, the 12th aspirant, Mr Belgore, who was not at the briefing and accused of importing fake delegates and fake accreditation, described the allegation as false, saying he is "sure of winning the primary anytime it is schedule again".
He said that the people of the state were in support of him and alleged that most of the aspirants accusing him were moles implanted by opposition to disrupt the primary.
On his part, the state chairman of the party, Iyiola Oyedepo, denied tampering with accreditation tags or supporting any aspirant.
Mr Oyedepo said that if they had allow him to use multiple venues, the crisis that erupted would not have occurred.
He promised to liaise with the national leadership of the party on when the governorship primary election rerun would be held in the state.