PDP Welcomes Buhari To 2015 Presidential Race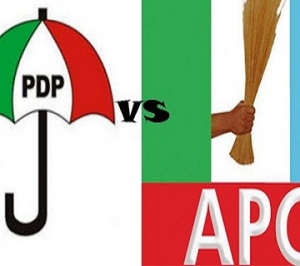 The Peoples Democratic Party (PDP) has welcomed the emergence of former military Head of State, Major-General Muhammadu Buhari (Rtd), as the presidential flag bearer of the All Progressives Congress (APC) for the 2015 general elections.
In a statement by its National Publicity Secretary, Olisa Metuh, the PDP urged the APC candidate to conduct his campaign based on issues and not sentiments.
The party emphasized the fact that Buhari would be contesting in the presidential election for the fourth time and "on each occasion, his brand of politics was rejected across Nigeria.
"Apart from changing to a dinner suit, Buhari, has not changed the tired ideas and provocative utterances that Nigerians rejected in previous elections.
"We hope that this time around, Buhari will conduct a campaign that is issue-based and devoid of ethno-religious sentiments."
The PDP also expressed confidence that it remained the only truly national political party in Nigeria.