Police IG Orders Arrest Of Political Thuggery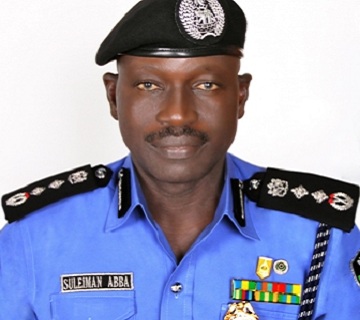 The Inspector-General of Police, Mr Suleiman Abba, on Sunday, ordered a serious offensive against political thuggery in the country.
The Force Public Relations Officer, Mr Emmanuel Ojukwu, made this known.
He said that the Police boss has ordered Zonal Assistant Inspectors-General of Police and Command Commissioners of Police to investigate all political acts that contravene the law.
He said acts such as hauling stones and missiles at highly placed citizens, using abusive and demeaning words, as well as defacing of campaign posters contravene section 227 of the 1999 Constitution and sections 94 of the Electoral Act.
Earlier in the month, the campaign train of President Jonathan was attacked in Katsina and Bauchi states, while some unknown youths burnt a bus belonging to the Peoples Democratic Party (PDP) in Jos, Plateau State.
Also, in Rivers State, some supporters of the All Progressives Congress (APC) were attacked by unknown gunmen on their way to the party's rally in Port Harcourt.