Sambo Assures 2million Votes for PDP In Kaduna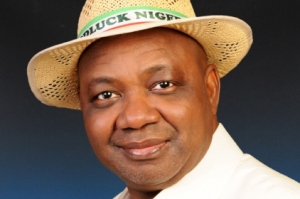 Nigeria's Vice President has assured to deliver over two million votes for his party, the Peoples Democratic Party (PDP), in Kaduna State, noting that the people of the state are in full support of the party.
Vice President Namadi Sambo, an indigene of Kaduna State and running mate to the PDP presidential candidate, said President Goodluck Jonathan's administration has performed well in all sectors of the economy to deserve the votes of Nigerians.
He also added that with the overwhelming support that the PDP currently enjoys in Kaduna State and the north-west zone, he is expecting an over overwhelming victory for the party on Saturday.
Although the All Progressive Congress (APC) Presidential Candidate, General Muhammadu Buhari is from Katsina State also in the north-west zone.
The Vice President, who spoke through his Senior Special Assistant on Media, Mr Umar Sani, at a youth empowerment programme in Kaduna, maintained that the zone is up for grab by the PDP, having achieved similar feat in the 2011 elections.
Sambo has literately relocated his office to his home state where he has been meeting with different groups across the state.
The purpose according to Sani, is to woo electorates to vote for the PDP in the coming election, stressing that the Vice President does not want to lose anything to chance in securing victory for President Jonathan and PDP.
One of such strategies is the distribution of cars, tricycles, sewing machines, wrappers and cash to PDP members in the state by his aide.
This is aimed at boosting the morale of party men and women and to reassure them of President Jonathan's commitment to alleviate the sufferings of Nigerians if voted into office for another term.
However, as Nigerians go to the polls this Saturday to elect their next president, political pundits are watching to see how the different strategies adopted by politicians will translate to victory, especially with the amount of resources so far deployed for the exercise.