Plaintiffs Withdraw Buhari's Eligibility Suit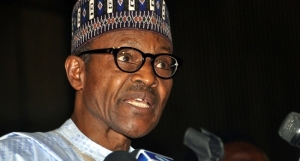 Plaintiffs in the two of the three pending suits challenging the eligibility of the President-elect, Muhammadu Buhari, to contest in the March 28, 2015, presidential election have withdrawn the suit.
The presiding judge, Justice Adeniyi Ademola, subsequently struck out the matter after the plaintiffs indicated their intention to withdraw the suits on Wednesday.
To Focus On Task
Mr Mike Ozekhome, who is representing one of the plaintiffs, told the judge that his client decided to withdraw his suit to afford the incoming government time to focus on the "enormous task" of governance.
When the second case which was filed by Max Ozoaka was called, his lawyer, Dr. Chike Amobi, also withdrew the suit, saying the decision was taken to allow the administration of General Buhari focus on the tasks ahead.
The Federal High Court had on March 25 adjourned hearing in all cases questioning retired General Muhammadu Buhari's eligibility to contest in the 2015 presidential elections, to the April 22 and 23.
Also on that day, the court dismissed the application filed by two other parties one Ebunoluwa Adegoruwa, a human rights activists and another Chukwuma Ochu seeking to be joined in the suit.
Trial judge, Justice Adeniyi Ademola said the applicants are no more than 'meddlesome interlopers' seeking to waste the time of the court and as such their applications concerning Buhari's eligibility are frivolous and is thereby struck out.
The two parties before the court had approached the court to be joined as defendants in the suit.
With the development, the remaining pending eligibility suit against General Buhari is the one filed by Mr Ayakeme Whiskey.