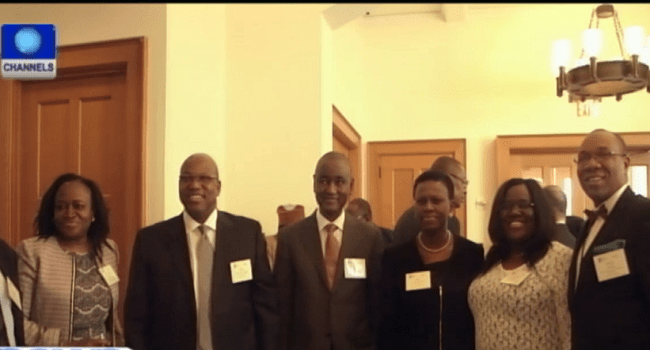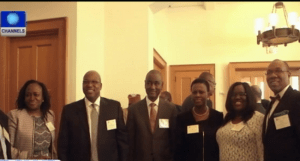 The Nigerian Leadership Initiative (NLI) is collaborating with Yale University on how positive leadership can steer the nation to new heights.
At a seminar, with the theme "From Success to Significance, Legacy", held in New Haven, U.S., participants looked at changes and adjustments that Nigeria's leadership should make, as many Nigerians countdown to May 29 for the inauguration of a new president.
Participants discussed how individual action of a leader could define legacy and why that applies to Nigeria.
On what Nigerian leaders should do to ensure the nation moves forward, a former Minister of State for Health, Dr Muhammed Ali Pate, said: "Leaders have to reflect the right values. Those who are in position of service have to serve with integrity. That is the only way that we can restore the confidence of those who are being led".
Impact Leadership Skills
Another participant, the chairman of the National Human Rights Commission, Professor Chidi Odinkalu, stressed that leading a country required much more than an individual effort.
"Leadership is a multi-dimensional thing. We have elected a new president. And we have a transition from one ruling party to another and it is a great thing.
"You need more than a President to run a country. You need institutions. You need a public sphere with the right people in the right places. You need multiple load of activities," he said.
During the campaign period in Nigeria, the All Progressives Congress that won the Presidential election had made many promises and Nigerians are expecting that a lot should be done within the four-year tenure.
But the chairman and Chief Executive Officer of Channels Television, Mr John Momoh, pointed out that achieving campaign promises would not be easy, stressing that the new leadership must stay committed.
"Things are going to be difficult a bit because of the present circumstances – dwindling oil prices and the fact that Nigeria has to readjust its self to the current situation," Mr Momoh said.
He further stated that the NIL was ready to do its best to ensure positive leadership that would have impact in the lives of Nigerians.
The three day seminar also drilled participants on how to impact leadership skills to younger generation of Nigerians and the Deputy Governor of the Central Bank of Nigeria, Sarah Alade, is hopeful that the knowledge acquired will be beneficially deployed.
"The leadership training we have received, we will be able to give to our children so that we catch them young. They will grow up to be leaders that will have the kind of resolve that we have had and will have leadership that is based on values and ethics," Mr Alade said.
Participants also discussed a key project, which is to map out an action plan on restoring normalcy to north-eastern Nigeria.
The Chief Executive Officer of the NLI, Mr Yinka Oyinlola, said the project was focusing on what was required in order to be able to reconstruct the north-eastern part of the nation that has battled to contain the insurgency of the Boko Haram sect for over five years.
The event also featured 14 new inductees who have distinguished themselves as leaders in their different industries.