Kaduna Govt. to Assign Security Roles To Traditional Rulers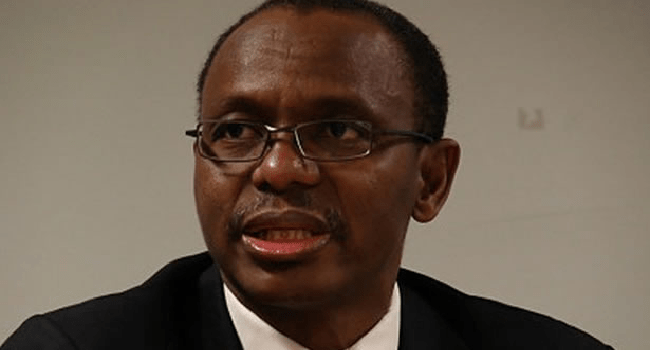 In a bid to address the incessant communal clashes and killings in some parts of Kaduna, the state government says it will assign constitutional roles to traditional rulers to oversee the security of lives and property in their respective domains.
Addressing members of the Kaduna State Traditional Rulers Council during their courtesy visit in his office, Governor Nasir El-Rufai said traditional institutions are important in the management of welfare and security in the country, but lamented that their roles have been usurped by the local government authorities.
He stressed the need for the review of the 1976 local government laws which give the traditional rulers powers to maintain peace and security in their respective domains.
The traditional rulers from across the 23 Local Government Areas of Kaduna State were led to the Council Chamber by their Chairman, the Emir of Zazzau, Alhaji Shehu Idris.
Their mission was to congratulate the Governor and his deputy on their victory at the last election and successful inauguration, as well as to seek areas of collaboration with government.
Governor El-Rufai lamented that the problem of insecurity in the state had become complicated and compounded because of the failure of past administrations to assign constitutional responsibilities to the traditional institutions.
He explained that a security committee which will include traditional rulers and other critical stakeholders will soon be established by the state government in order to work out the specific roles for traditional rulers towards the maintenance of peace and security in the state.
Traditional rulers in Nigeria have gradually witnessed the erosion of their powers, from depending upon British colonial administration to dependence upon elected politicians and as their roles narrowed, that of the political institutions increased.
Many Nigerians have agreed that this situation also creates a huge gap between the people at the grassroots and government at the states and centre.