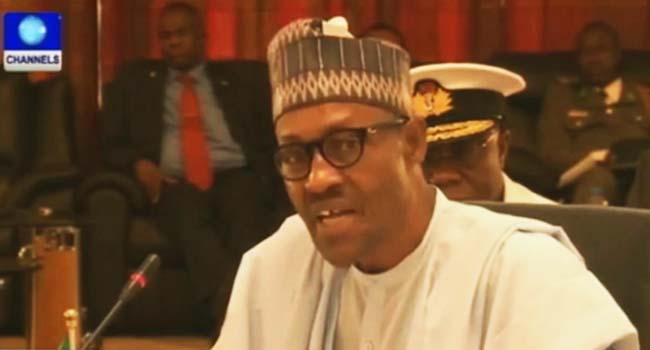 President Muhammadu Buhari says that his administration has received firm assurances of cooperation from the United States and other countries on the recovery and repatriation of funds stolen from Nigeria.
Speaking at an audience with members of the Northern Traditional Rulers Council led by the Sultan of Sokoto, Alhaji Muhammadu Sa'ad Abubakar, President Buhari said that it was now up to Nigeria to provide the international community with the facts and figures needed to drive the recovery effort.
"In the next three months, our administration will be busy getting those facts and the figures to help us recover our stolen funds in foreign countries,"' the President told the traditional rulers.
Citing the report submitted by the Ahmed Joda-led transition committee, President Buhari said that several revenue-generating institutions in the country have been compromised leading to a weak economy.
On insecurity, the President said that the traditional rulers could play a key role in stemming the terrorism and insurgency in Nigeria by assisting the government with cost-effective intelligence gathering.
President Buhari also assured the traditional rulers that his administration was working hard to end insecurity and terrorism in the country in the shortest possible time with the cooperation of neighbouring countries and the international community.
He acknowledged that Nigerians expect a lot from his administration and appealed for patience and understanding while his government works diligently to speedily overcome the huge national challenges it inherited.
Sultan Abubakar had earlier presented the Northern Traditional Rulers' recommendations to the President on issues related to national development.
The Sultan told the President that as custodians of tradition and stakeholders in the Nigerian project, the traditional rulers had a responsibility to always advise political leaders on the "path of truth and justice.
"We have always advised our leaders, but their acceptance of our advice is their own prerogative," the Sultan said.
The traditional rulers assured the President of their unflinching support for his administration's efforts to fulfil its promises to Nigerians.