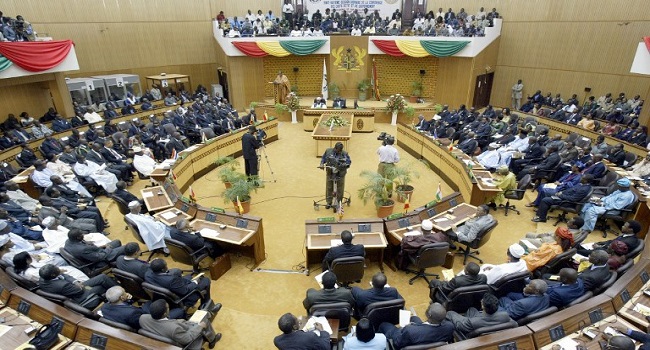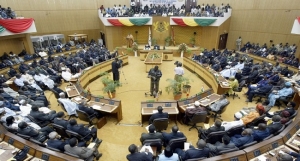 Nigeria will hold further consultations with other stakeholders to agree on a new date for the ECOWAS-ECCAS security summit on Boko Haram, President, Muhammadu Buhari said on Thursday.
The meeting was earlier scheduled to hold in Malabo, Equatorial Guinea on April 8, 2015, but it was postponed because of Nigeria's general elections held on March 28 and April 11.
A statement by a spokesman for President Buhari, Femi Adesina, said the Nigerian leader gave the hint about the planned meeting with stakeholders for a new date at a meeting with the President of the ECOWAS Commission, Mr Kadre Desire Ouedraogo.
Victory Over Terrorism
President Buhari welcomed efforts to strengthen and expand cooperation between ECOWAS and the Economic Community of Central African States (ECCAS) on the war against terrorism.
He reiterated his view that greater regional and international cooperation was needed to ensure victory over terrorism in Nigeria and other countries.
The President also assured Mr Ouedraogo that Nigeria would continue to fulfill its financial obligations to ECOWAS to enhance the regional body's ability to attain its objective of regional integration and development.
President Buhari commended the ECOWAS Commission and other ECOWAS institutions for progress made on the Biometric Identity Card system, which would come into force in 2016.
He said that its introduction would be a major milestone to full regional integration and the free movement of ECOWAS citizens within the sub-region.
Wave Of Terror
There have been wave of terror in the Central and West African region, occasioned by inter-religious crisis in the Central region and the Boko Haram terrorist group in the west.
Close to two million persons have been displaced in Nigeria's north-east, the stronghold of the terrorist group.
At an African Union summit in South Africa weeks ago, the Nigerian President stressed the need for more collaboration between countries bordering the oil-rich nation in West, which have eaully recorded cases of terror attacks. He said the collaboration would strengthen the fight against the terrorist group to end their activities in the region.