Oshiomhole Accuses Okonjo-Iweala Of $1bn Misappropriation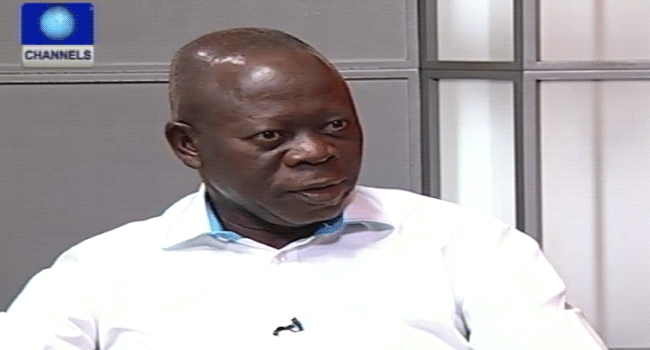 The Edo State Governor has accused the former Minister of Finance and Coordinating Minister of the Economy, Dr. Ngozi Okonjo-Iweala, of misappropriating a sum of $1 billion from Nigeria's Federation Account.
Governor Adams Oshiomhole alleged that the money was illegally taken to fund the March 28 re-election bid of former President Goodluck Jonathan.
He made the allegation at a seminar held in Benin City, the capital of Edo State and organised by the Edo State government for Permanent Secretaries, Directors and Deputy Directors, with the theme "Enhancing IGR In Edo, Issues, Prospects And Challenges".
Oshiomhole asked the former Minister to publicly explain how the Excess Crude Account was drawn down to $4.1 billion from the peak of $10 billion, when no approval was given by the National Economic Council for any withdrawals.
He said that Dr. Okonjo-Iweala would have been declared a pathological liar if she were a witness in court due to the inconsistencies in her statements.
The Governor opined that a forensic audit would truly determine how much was illegally spent from the Federation Account under her watch as minister.
He warned that the Edo State government would now hold Permanent Secretaries, Directors and Deputy Directors responsible for any fraud detected in their departments.
Oshiomhole also revealed that his administration had trimmed down the cost of running government.