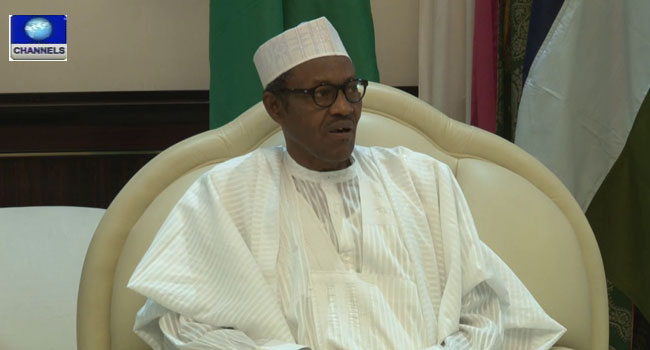 Nigeria's President, Muhammadu Buhari, says India and Africa must work together to uplift the lives of their people.
The President was addressing the third India Africa Summit which took place at the Indira Ghandi Stadium in the Indian capital, New Delhi.
He pledged that his administration was for the greater majority of humanity, observing that what India was doing was in the spirit of globalisation and the interest of the greater majority.
President Buhari called on the summit to fashion out a road map that would develop the continent and make Africa and India comparable to any western world.
The Indian Prime Minister , Mr Narendra Modi, pledged to continue to support Africa at all times.
He made a donation of 600 million dollars grant for which African countries should draw for development purposes.
President Buhari had earlier met with Chief Executive Officers (CEO) of Indian companies with interests in Nigeria, promising his administration's commitment to maintaining macro-economic stability and improving investors' confidence in Nigeria.
He said that the fall in oil prices would not deter his government from creating an enabling environment for businesses to thrive.