Police Boss Warns Pro-Biafra Protesters Again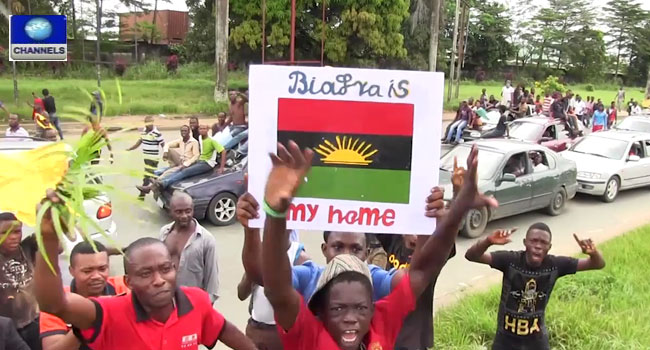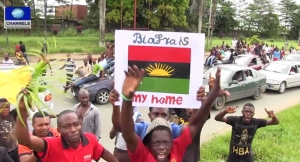 The Inspector General of Police (IGP), Solomon Arase, says enough is enough for the youths from the eastern part of Nigeria parading themselves as promoters of Biafra.
The IGP, who spoke to Channels Television earlier on Sunday, cautioned the youths against obstructing the peace of the land.
His warning is coming against the backdrop of massive protests for the actualisation of the Sovereign State of Biafra in Asaba, the Delta State's capital, Awka, the capital of Anambra State and again in Enugu on Sunday.
Although there were earlier reports on Sunday that 125 pro-Biafra protesters were arrested, the police spokesman in Delta State, Celestina Kalu, said nobody was in the custody of the Police Command in Delta State.
It is the second time in two days that the police are issuing a warning to the group.
On Friday  the Nigeria Police Force issued a warning to the youths calling for the recognition of the Indigenous People of Biafra, saying that their "planned one-million-man march is illegal".
In a strongly-worded statement, Mr Arase said that the protesters, from the south-eastern region, would be provoking the law if they do not stop such protests or call.